Emergency Dentist Liverpool
Emergency

dental care at

your fingertips
Appointment with a Dentist Liverpool
Telephone Consultation
Next

Emergency Dentists Liverpool
At Emerdency we pride ourselves in providing quick and convenient emergency dental treatment in the Liverpool area at a competitive price and with exceptional levels of customer service. We are confident in our service as we work with experienced emergency dentists Liverpool has to offer. We are constantly striving to improve our service by partnering with dentists that are among the best when it comes to providing emergency dental care in the city of Liverpool.
Our service is here for those who are suffering from dental pain or discomfort and are in need of urgent relief. At Emerdency, we do the hard work for you by helping you find a local dentist in Liverpool for your emergency dental treatment.
We hand pick the dentists to ensure you get the best emergency dental care in Liverpool.
Register now to find an emergency dentist in Liverpool that is waiting to help you.
What does Emergency Dental Treatment Involve?
At Emerdency we provide a speedy solution to your dental concerns so that you can have peace of mind that your dental emergency will be dealt with both promptly and professionally. If you are experiencing any pain or discomfort do not hesitate to book an appointment with our emergency dentists in Liverpool. At Emerdency we will help to resolve you dental pain together with our experienced and friendly dentists.
Our emergency dentists are vastly experienced in dealing with a myriad of different dental problems. The dentists will carry out an assessment along with any investigations to help diagnose the problem. Once they have determined the diagnosis, treatment options will be discussed and the consented treatment will be carried out.  
The Very Best Emergency Dentists in Liverpool
We pride ourselves on our customer service, excellent value and effective solutions to your dental problems. We constantly strive in making sure we provide the best emergency dentists Liverpool has to offer. We provide dental care for all patients whether it's someone who has their own general dental practitioner or not. Emerdency works towards improving access to dental care, ensuring that everybody can be seen for emergency dental care when they need it most.
You will be able to book appointments on a first come first served basis to ensure that the process is both fair and efficient for all. We will endeavor to treat you as soon as possible, ideally on the same day.
We Cover The Following Areas
Greater Manchester
West Midlands
West Yorkshire
Merseyside
South Yorkshire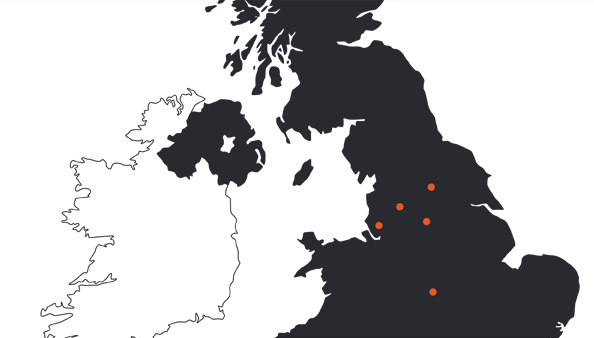 The Process

Our Emergency Dentist in Liverpool can help you with the following:
» Toothache
» Sensitivity
» Broken filling/tooth
» Swelling/Abscess
» Wisdom tooth pain
» Dry socket
» Denture adjustments
» Re-cement Crowns/Onlays/Veneers/Bridges
» Dental Trauma
» Painful gums
Fixed Price
GDC Certified Dentists
Live Availability
Our Dental practices cover the following areas: