Emergency Dentist Leeds
Emergency

dental care at

your fingertips
Appointment with a Dentist Leeds
Telephone Consultation
Next

Emergency Dentists Leeds
How Emerdency Can Help
We are Emerdency and we are an emergency dentist service based in Leeds. We provide a spectrum of emergency dental treatment to ensure optimal care of your dental health. We help you locate the number one emergency dentists in Leeds who are highly-trained and a qualified group of dentists. We are the best emergency dentists Leeds has to offer and we are constantly striving to maintain these high standards that we have set ourselves.
Our services are provided to the highest calibre, ensuring that we treat you both swiftly and effectively to relieve pain as quickly as possible and allow you to continue with your daily activities pain free. We are passionate about bringing emergency dental treatment promptly to you, so you can live your day to day life without the worry of your dental pain. You can benefit from our service by booking an appointment with an emergency dentist in Leeds via our booking form that is convenient to find and fill out for a hassle-free experience.
The Best Emergency Dentists In Leeds
If you are looking for emergency dental treatment in Leeds then look no further than Emerdency. We are able to provide the best and most efficient emergency dental treatments in the Leeds area. Not only that, we are also able to offer all of these services at an extremely competitive price, so be sure to take a look around our website to see what services we provide and to find out more about how we can help you in your time of need.
Our patients are seen on a first come, first serve basis to ensure fairness across the board. Our dentists give you their undivided attention when you need it the most, ensuring you are pain free in the time frame of your appointment without compromising on the quality of care and service.
Find Out More About Our Emergency Dentists Leeds
Our goal is to be as accessible to as many people as possible so that when you are in need of emergency dental treatment, you can receive it promptly and at a location convenient to you. Our service is available to everyone; those who are registered with a dentist and those that are not can both benefit by receiving emergency dental care at one of the dental practices in Leeds.
If you would like to be seen today and be part of this innovative and fast-growing service that provides emergency dentists in Leeds, then feel free to book your appointment today. If you have any further questions or concerns please do get in touch with us via our contact form so we can help you find a swift resolution to your dental worries.
We Cover The Following Areas
Greater Manchester
West Midlands
West Yorkshire
Merseyside
South Yorkshire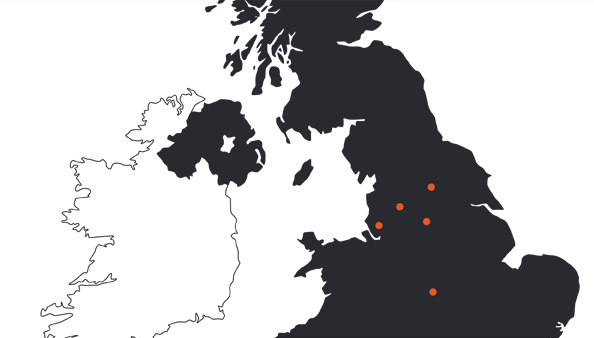 The Process

Our Emergency Dentist in Leeds can help you with the following:
» Toothache
» Sensitivity
» Broken filling/tooth
» Swelling/Abscess
» Wisdom tooth pain
» Dry socket
» Denture adjustments
» Re-cement Crowns/Onlays/Veneers/Bridges
» Dental Trauma
» Painful gums
Fixed Price
GDC Certified Dentists
Live Availability
Our Dental practices cover the following areas: